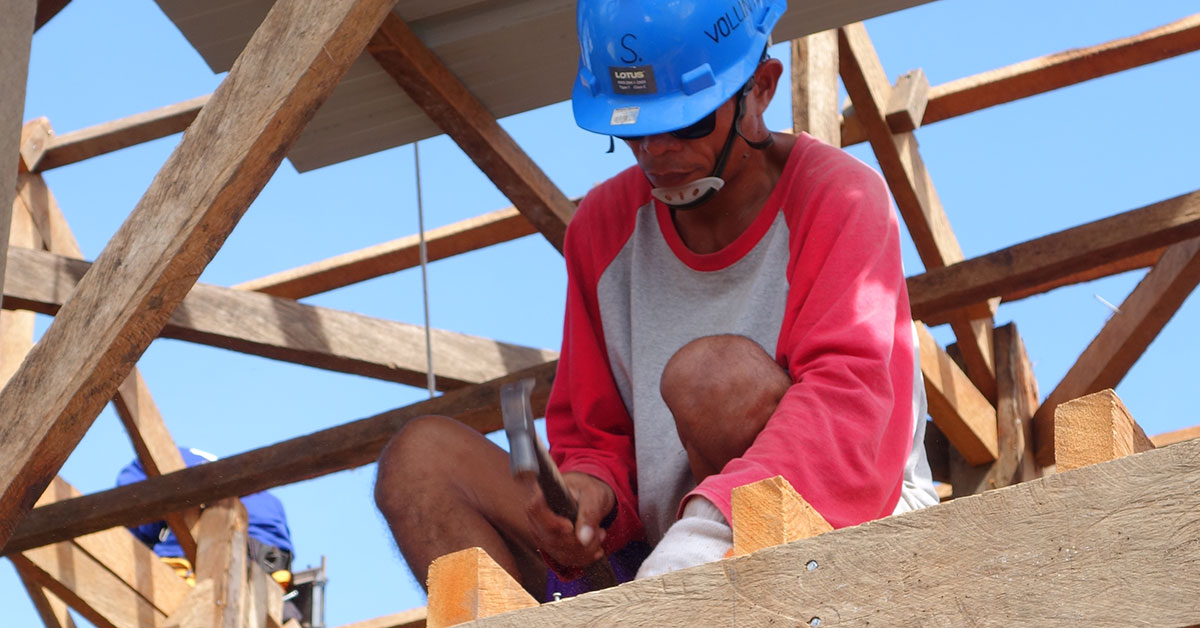 File Size

448.93 KB

Category Journal
Publication

International Journal of Disaster Risk Reduction

Volume

28

Issue

[Issue]

Pages

131-139

DOI

10.1016/j.ijdrr.2018.02.038

ISBN

[ISBN]
Abstract: The incorporation of safer building practices into shelter after disasters continues to plague recovery efforts. While limited resources are one potential cause, evidence from case studies suggests that poor adoption of safer construction may stem from a knowledge deficit. Despite these shortcomings, previous research has done little to examine the current state of construction education and training in post-disaster shelter and housing, and there is lacking evidence to support how households acquire new knowledge of construction practice. Examining nineteen shelter projects in the Philippines following Typhoon Haiyan, training methods were categorized using Kolb's experiential learning theory poles. Fuzzy-set qualitative comparative analysis (fsQCA) was then used to analyze the impact of these methods on community construction knowledge. Findings reveal that households acquired knowledge either through a combination of formal training methods that encompassed reflective observation, active experimentation, and concrete experiences or alternatively through observation of on-site construction activities.
Recommended Citation: Opdyke, A., Javernick-Will, A., and Koschmann, M. (2018) "Household Construction Knowledge Acquisition in Humanitarian Shelter Projects." International Journal of Disaster Risk Reduction. 28, 131-139. doi: 10.1016/j.ijdrr.2018.02.038